An education app is going to be launched in India through which you can prepare for Various competitive exams; such as KVS, CTET, HTET, BANKING, SSC, NEET, UPSC, and many more.
The good news is that all videos you can see in this app are absolutely free No course charges..it's absolutely free.
Apart from competitive exams, there are many other vocational courses that recorded videos as well which are highly in demand.
Such as Digital marketing, Tarot Reading, Numerology, Life Coach, etc
You can learn any of the above vocational courses without paying any fees. Moreover, you can learn short-term vocational courses through my genius way app and label your self-certified trainer for the same.
In short, you can call your self-certified digital marketer, tarot reader, or numerologist.
Instructions to use the MGW app:
1) Download MY GENIUS WAY APP from Google Play Store.
2) Next step is to make your account- user I'd and password
3) Now select the course you want to learn.
My Genius way USP is that its contents are totally ad-free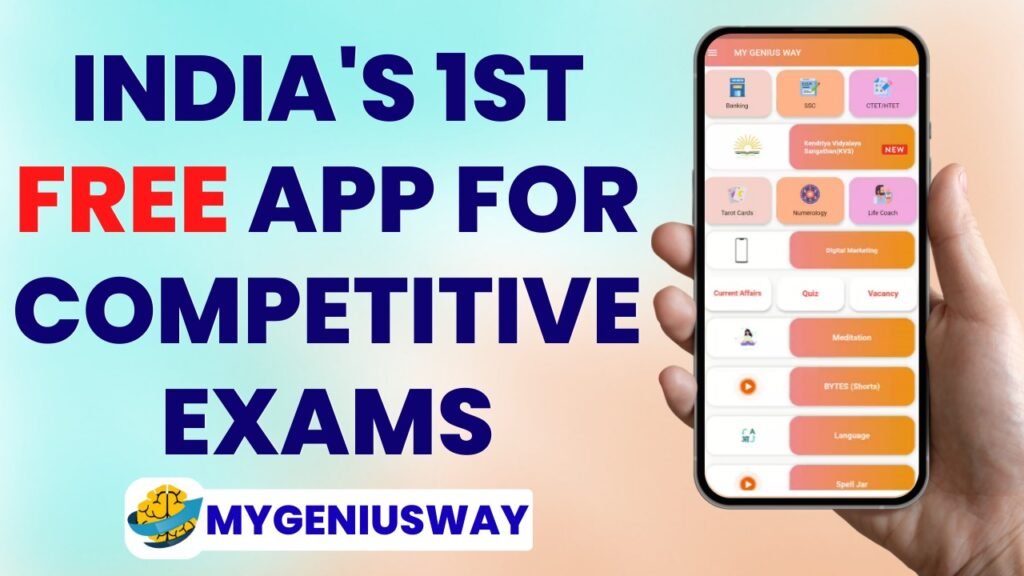 You can learn any course through this app and fulfill the dreams of your parents and make them proud as well.
After discussing with the MY GENIUS WAY APP team we came to the conclusion that their vision is to help youth on the path of education utmost and help India to become stronger.