SysTab is a reliable digital marketing agency in India. The company is trusted by brands like OSL BMW, SavvyGo Aerotech, Cyborg Services, Silver Villa Construction, Propcivic, Startup Formations UK, Institute For Education, Best Bite Catering, Moulisha Resort, Charleston Fishing Trips, ERP Bytes, Altruist Engineering, IL Gusto Cafe, Oil Valley Girl's & Boy's School, Urban Treasures, Paisa Invest  and many more.
SysTab was founded in 2015 and led by Mr Vijay Mishra & Mrs Simantini Acharyya with a vision to provide result-driven digital marketing service.
Mr. Vijay Mishra is a seasoned Google certified digital marketing agency and digital marketing trainer who understands the needs of the client and provides the best in class digital branding solutions.During his 15+ years of industry experience he worked with MNCs and helped over 500 clients to scale up their business.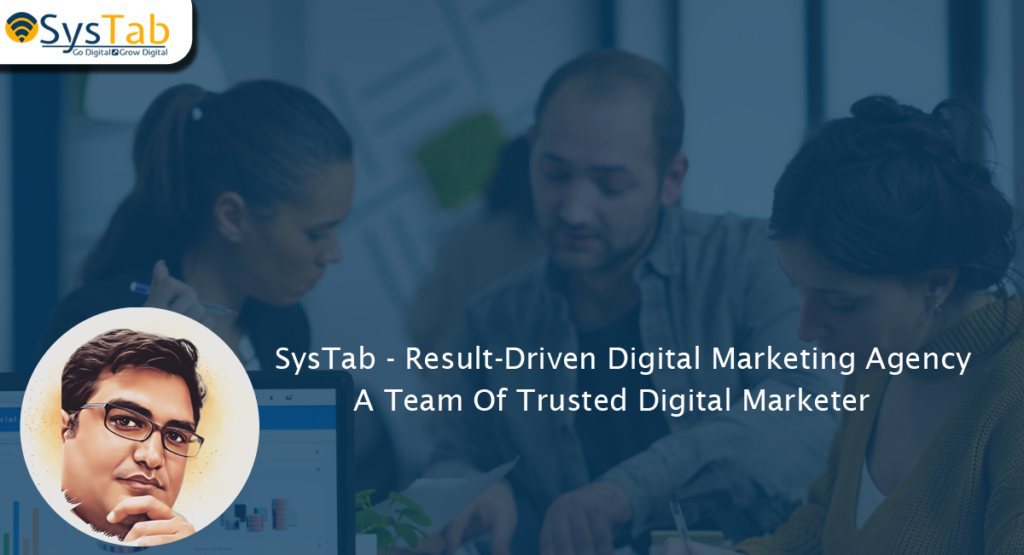 Mrs Simantini Acharyya is well known for her management skills who can keep balance between clients' requirements and ensure the tasks are delivered on time.   We provide result-driven digital marketing solutions for startups and MSME. Our team has more than 15 years of experience in digital branding, SEO, social media promotion, paid campaign, lead generation, website development, mobile application development and many more.
Having experience with over 500 projects from industries like Real Estate, Education, eCommerce, Corporate Hubs, Hotels & Resorts, Restaurants, Software Company, Tours & Travels and many more.
Our team believes in delivering ROI focused Digital Branding Service by understanding your core services. Reaching the right audience in the shortest time is the biggest advantage of Digital Marketing.
With effective Branding Strategy, we generate qualified leads at the lowest price. We do the marketing planning so you can focus on your key business and generate revenue.
A digital agency that helps businesses create and implement best-in-class digital marketing strategies. Our team of digital marketing experts helps clients increase their web presence, grow their social media presence, increase organic search and drive more leads. For small business owners, we make the complicated world of digital marketing easy to understand, implement and manage.
A trusted digital marketing agency in Kolkata, India having advanced knowledge in Google, Bing , Yahoo and various Search engines marketing techniques.
We offer expert online marketing services to businesses throughout India. We help clients to increase their organic search traffic by using the latest search engine optimization (SEO) techniques. It takes more than just traffic to turn visitors into customers and to maximize your return on investment, that is why we offer services to maximize value from visitors at every stage of the path to conversion.